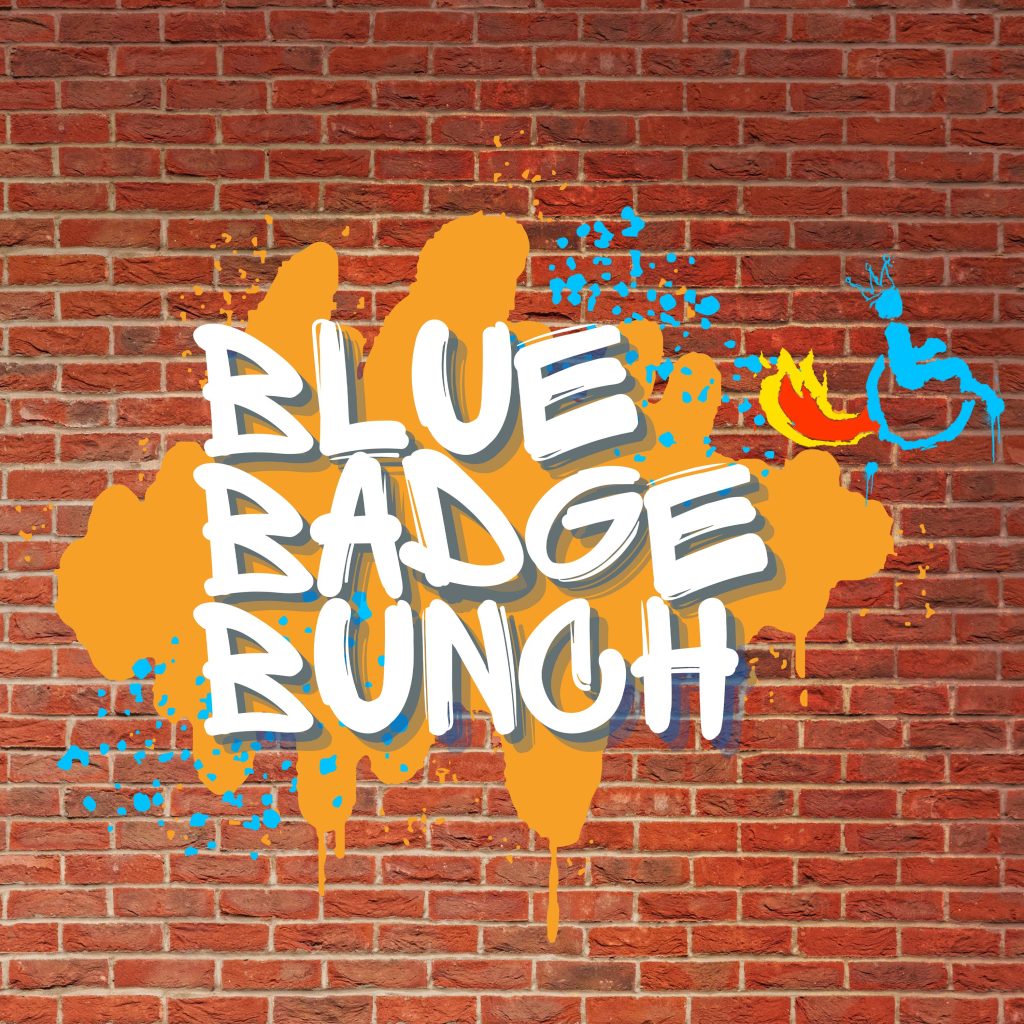 "The disability 'Taskmaster'!" A hilarious rip-roaring game show with humor for all ages, where kids join in the games and learn about disability!
The panelists a mix of disabled and non-disabled comedians attempt tasks set for them by their host Benny Shakes, raising awareness of disabilities such as Cerebral Palsy and Autism.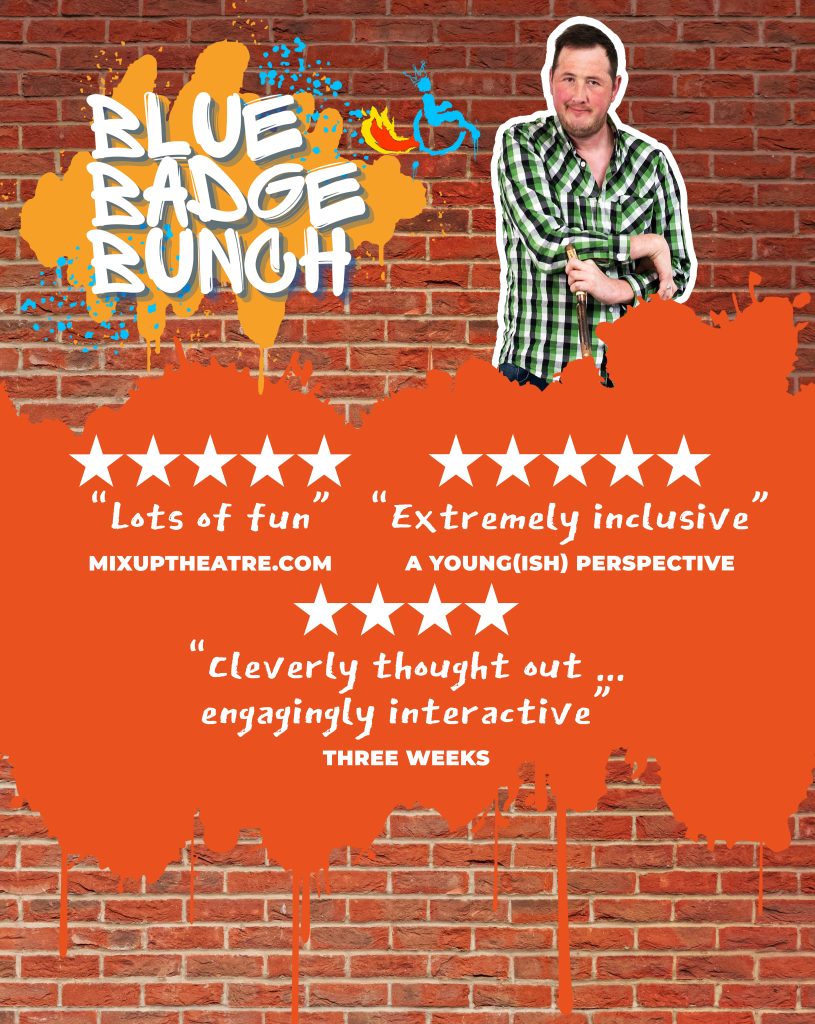 The show came 2nd place for Best Live Show in the 2022 Midlands Comedy Awards and shortlisted for the Neurodiverse Representation Award, as well as having a critically-acclaimed run at the Edinburgh Fringe 2022. In 2023, Blue Badge Bunch is going on tour!p
Book tickets to a show near you below:
Leicester Comedy Festival (Attenborough Arts Centre)
Friday 24th February, 11am
Book tickets here
Vault Festival – The Studio, London
Saturday 4th & Sunday 5th March, 2.50pm
Book tickets here
Skipton Town Hall
Thursday 9th March, 8pm
Book tickets here
Grantley Village Hall
Friday 10th March, 7pm
Book tickets here
Theatre Royal Bath, The Egg, Bath
Thursday 13 April: 11.30am & 3pm
Friday 14 April: 11.30am & 3pm
Book tickets here
Arena Theatre Wolverhampton
Saturday 15 April, 7.30pm
Book tickets here
Plus more dates to be announced!

you wouldn't think they would have an accessible toilet there because it is underground and it is an old building but there was.
What can I say about vault festival last weekend we went to London to bring BBB their and it was an another great to show we didn't have great numbers but the ones who came to see the show were invested in it the venue was accessible for everyone and also, we had BSL interpreted there.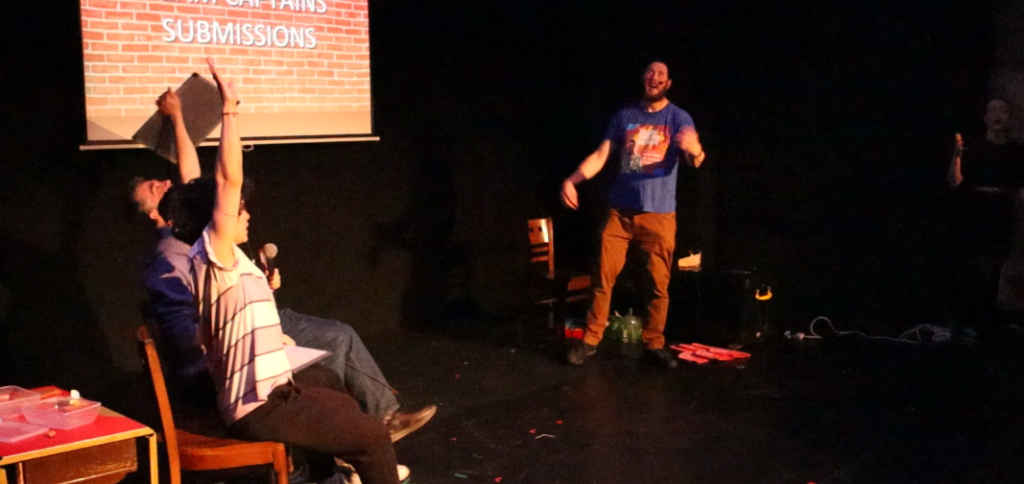 It is a real shame that they might have two move venue next year this festival was really organized everyone there respected each other and that is all we want out of life to be included if I was giving the venue a review I would give it four stars as it could have more signpost around the area but overall it was a fantastic festival would love to go back next year for a few more days please keep liking and sharing this page and I will update it when I can.
Also, we had another amazing review from All That Dazzles here is the link to read what they saidhttps://www.allthatdazzles.co.uk/post/review-blue-badge-bunch-vault-festival